Skip to Content
Addressing Three Common Myths About Dental Surgery in Savage, MN, Apple Valley, Owatonna, Burnsville, Shakopee, Eagan, and Surrounding Areas
Believe it or not, most individuals will undergo dental surgery in their lifetime. Whether it is getting their wisdom teeth pulled or a cosmetic procedure, dental surgery is a very common occurrence. But just because dental surgery is a normal part of life does not mean that it is completely understood.
We are here to set the record straight and bust three of the most common myths about dental surgery.
Myth 1: Specialists are not needed for dental surgery.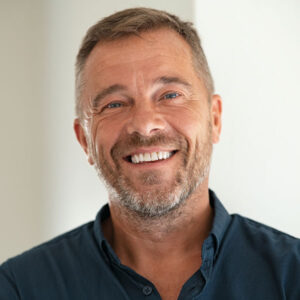 Nothing could be further from the truth. While many dentists are capable of small dental procedures, it is crucial that larger operations are handled by oral surgeons with ample experience. No other medical or dental practitioner has more experience and expertise performing surgery in the mouth or jaws. Outside of the four years that dentists spend in dental school, oral and maxillofacial surgeons spend an additional four to six years intensively training in anesthesia, surgery, and implant dentistry.
Patients and other providers choose to work with oral surgeons because of their ability to make the correct diagnosis and plan of care, including treatment. Oral surgeons are the superior choice for oral surgery, as they can typically complete the procedure quicker, with less pain and a faster recovery.
Myth 2: Recovering from dental surgery takes a long time.
While the recovery time of your surgery depends on the specific surgery you undergo and your overall health, most individuals can carry on with normal activities after a few days of recovery.
Myth 3: Dental surgery is too expensive.
The expense of dental surgery depends on the surgery itself, insurance coverage, and other important factors. While certain oral surgeries can be pricey, they are frequently less expensive than other types of major surgery.
At Dakota Valley Oral & Maxillofacial Surgery, we are proud to offer dental surgery in Savage, MN, Apple Valley, Owatonna, Burnsville, Shakopee, Eagan, and the surrounding areas. Specializing in the full scope of oral and maxillofacial surgeries, such as dental implant surgery, wisdom tooth removals, and more, we are trained to handle a wide range of surgical procedures.
Not only is our staff equipped with the skills and knowledge needed to ensure seamless surgical outcomes, but our certified assistants are CPR certified and well versed in health and insurance policies.
When you choose Dakota Valley Oral & Maxillofacial Surgery, you are more than a patient–you are part of the family! Get in touch with us today to learn more about dental surgery in Savage, MN, Apple Valley, Owatonna, Burnsville, Shakopee, Eagan, and the surrounding areas.