Skip to Content
Dental Implants & Tooth Replacement in Shakopee, Eagan, Lakeville, Burnsville, Apple Valley, Savage, MN, and the Surrounding Areas
About Dental Implants
Dental implants offer a permanent solution to anyone missing one or more teeth. They provide patients with an alternative to dentures or bridgework, oftentimes providing greater comfort and satisfaction for the patient. Your restorative dentist and your oral and maxillofacial surgeon work as a team to complete the dental implant process.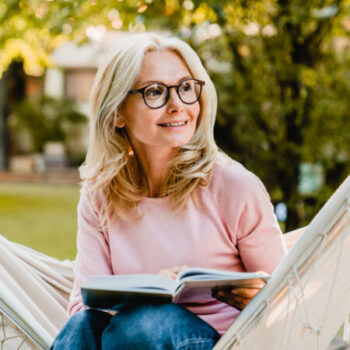 What Are Dental Implants?
A dental implant consists of three parts – a post, an abutment, and an artificial crown replacement tooth. First, a tiny titanium post is surgically placed into the jawbone where teeth are missing. This metal anchor acts as a tooth root substitute. The bone bonds with the titanium, creating a strong foundation for artificial teeth. An abutment is then placed to allow artificial teeth to be attached to the implant. Finally, a crown is attached to the abutment to complete the implant.
What You Can Expect With Dental Implant Surgery
Dental implant surgery is generally performed as an outpatient procedure and it occurs over multiple stages, with healing time included between each stage. The steps involved in placing dental implants include:
Removal of the damaged tooth or teeth if multiple implants are being placed
Jawbone preparation (grafting), if necessary
Placement of the dental implant
Bone growth and healing
Placement of the abutment
Crown/artificial tooth placement
Given the steps involved in dental implant surgery, patients can expect to devote multiple months to the process.
Frequently Asked Questions
What types of prosthesis are available?
A single prosthesis (crown) is used to replace one missing tooth – each prosthetic tooth attaches to its own implant. A bridge can replace three or more teeth and may require only two or three implants. A complete dental prosthesis replaces all the teeth in your upper or lower jaw. The number of implants varies depending upon which type of complete prosthesis (removable or fixed) is recommended. A removable prosthesis (over denture) attaches to a locator abutment. Think of a locator abutment as a ball-shaped trailer hitch. A fixed prosthesis is permanent and removable only by the dentist.
Do implants require special care?
Once the implants are in place, they will serve you well for a lifetime if you take care of them and keep your mouth healthy. This means taking the time for good oral hygiene (brushing and flossing) and keeping regular appointments with your dental specialists. Other healthcare issues will be addressed if indicated to maximize the lifespan and success.
How much are dental implants?
The cost of dental implants varies and is determined by several factors, including:
Whether medical insurance, dental insurance or both apply to the procedure
The insurance provider
Plan coverage and annual limits
Number of implants received
Financing for dental implants is available and our team of insurance specialists will work with you and your insurance plan to maximize your benefits. Our team will first check with your dental insurance carrier to see what portion, if any, they will cover. Once your insurance benefits have been determined, you may choose to work with a health care credit company that offers no-interest and low-interest loans for medical procedures, including dental implants, for the remaining cost of the procedure.
What are the long-term benefits of dental implants?
When compared to fixed bridges and dentures, which require significant upkeep and replacement, dental implants provide incredible value as a long-term solution for missing teeth. The teeth will never get cavities and when cared for properly, can last a lifetime.